April Showers
April Showers
Posted on Monday, April 16th, 2018 at 1:40 pm by Haley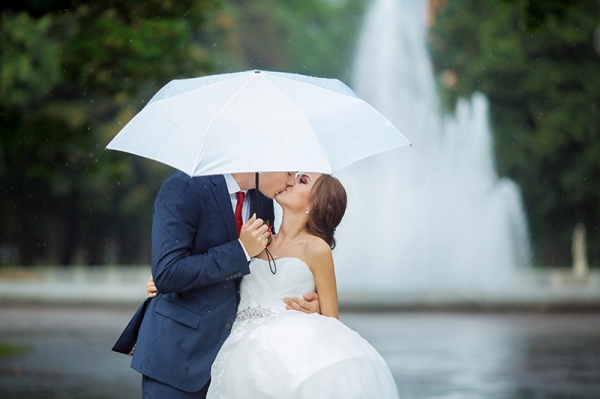 When flowers begin to bloom in the springtime, wedding bells also begin to ring for couples everywhere. Many couples have planned their perfect day with the perfect music, perfect colors and the perfect venue. Because wedding dates are set so far advance, couples have to accept whatever type of weather comes their way on their big day. But today, many couples are now asking for rain on their wedding day as a part of the national campaign, Pray for Rain.
Pray for Rain is a campaign that encourages couples to "pray for rain" on their wedding day because if it rains one inch or more that day, the store will reimburse the couple with an in-store credit for the amount they paid for the engagement ring up to $5,000.
At Tena's Fine Diamonds and Jewelry, we love helping couples to find the ring that fits their specific style, preference and budget. We make shopping as easy as possible for the men or couples who come in to make this very important decision. Some of them are nervous and some of them don't know where to start, but our experienced sales associates are there every step of the way. Once they learn about the Pray for Rain campaign, it gets couples even more excited to learn they have a chance to receive the in-store credit and make another purchase at Tena's.
Recently engaged couples who have purchased their ring from Tena's have made plans to buy nice gifts for each other with the money if it rains on their wedding day. Others have planned to make a wish list and save the in-store credit to use for a special occasion.
Tena's Fine Diamonds has been serving Georgia since 1965, and with four locations – Athens, Elberton, Hartwell, and Washington – and we look forward to being a part of couples' big day. Pray for Rain is offered at all four Tena's locations. The original purchaser of the engagement ring will be reimbursed with an in-store credit if the rainfall, measured by WSGC'S airport rain gauge, reaches one inch or more. The rain is measured within a 24-hour period on the day of the couple's wedding. If you are interested in learning more about Pray for Rain, please visit one of the Tena's locations.