Life happens to jewelry. Tena's repairs it.
Life happens to jewelry. Tena's repairs it.
Posted on Wednesday, July 8th, 2015 at 2:35 pm by Ryan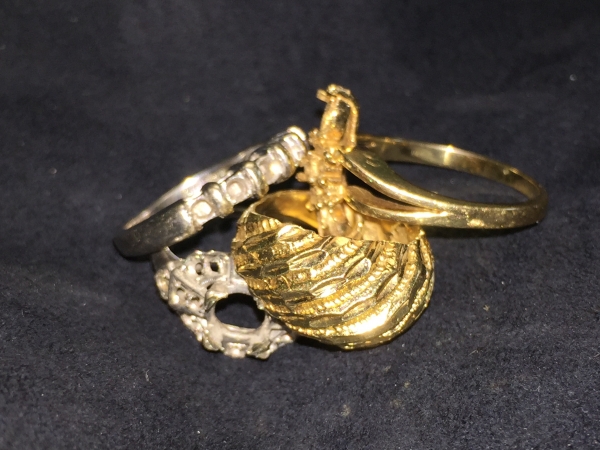 Let's face it. The rest of the world is, oftentimes, too wrapped up in itself to notice when you're wearing your favorite ring or your most delicate necklace. Baby hands, sweater threads, and door jambs have a knack for knocking stones loose from rings and snapping chains from around your neck.
Your first thought is often driven to panic and despair. Your second thought should be of Tena's.
Since 1965, we have been replacing lost or broken stones, seamlessly soldering silver, gold, and platinum chains, and restoring smashed rings to their perfectly circular shape. And we don't just make sure that your jewelry is simply recognizable again. We make sure that your piece is just as perfectly polished and beautiful as the day you got it. Sometimes, dare we say, even better?
So pick up those pearls, recover your rings, and stop neglecting your broken necklace. Bring your jewelry into Tena's and let us make it as beautiful as you know it can be!