Madison and Paul Pray for Rain
Madison and Paul Pray for Rain
Posted on Tuesday, February 6th, 2018 at 4:39 pm by Haley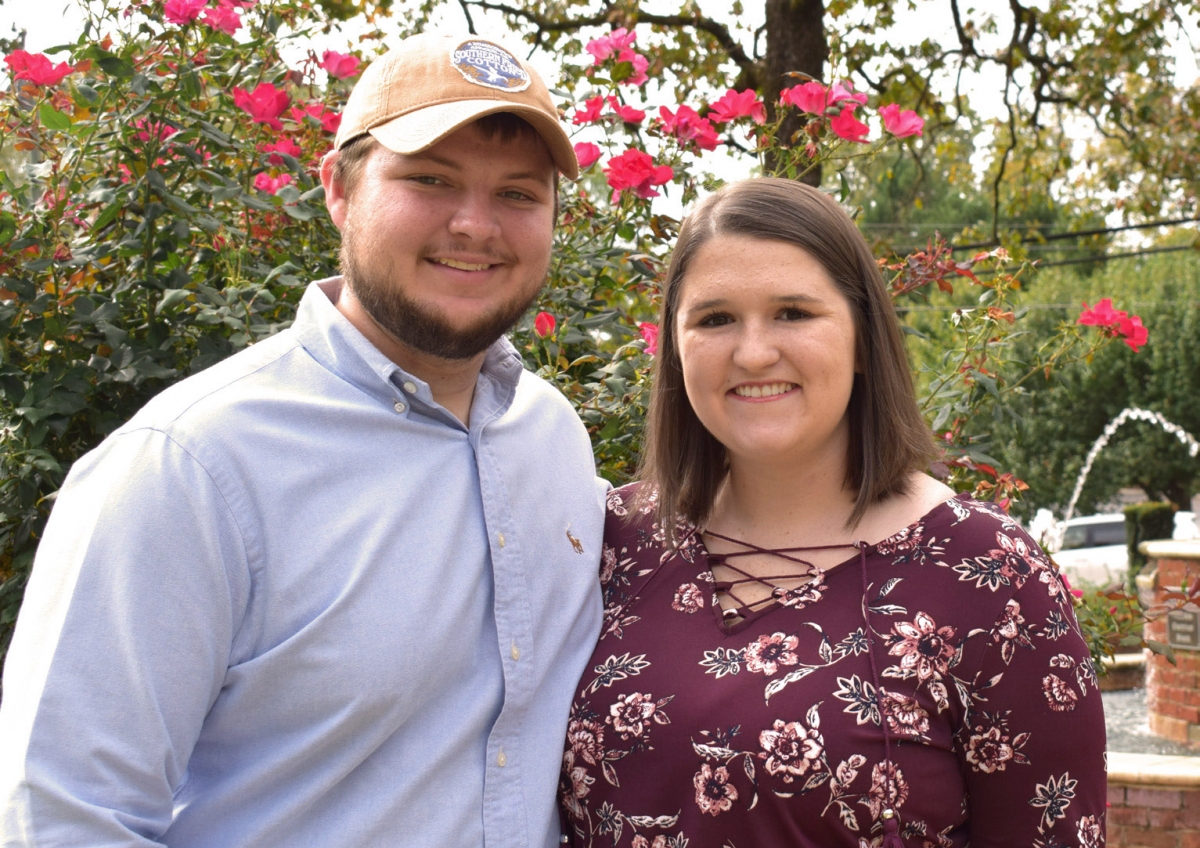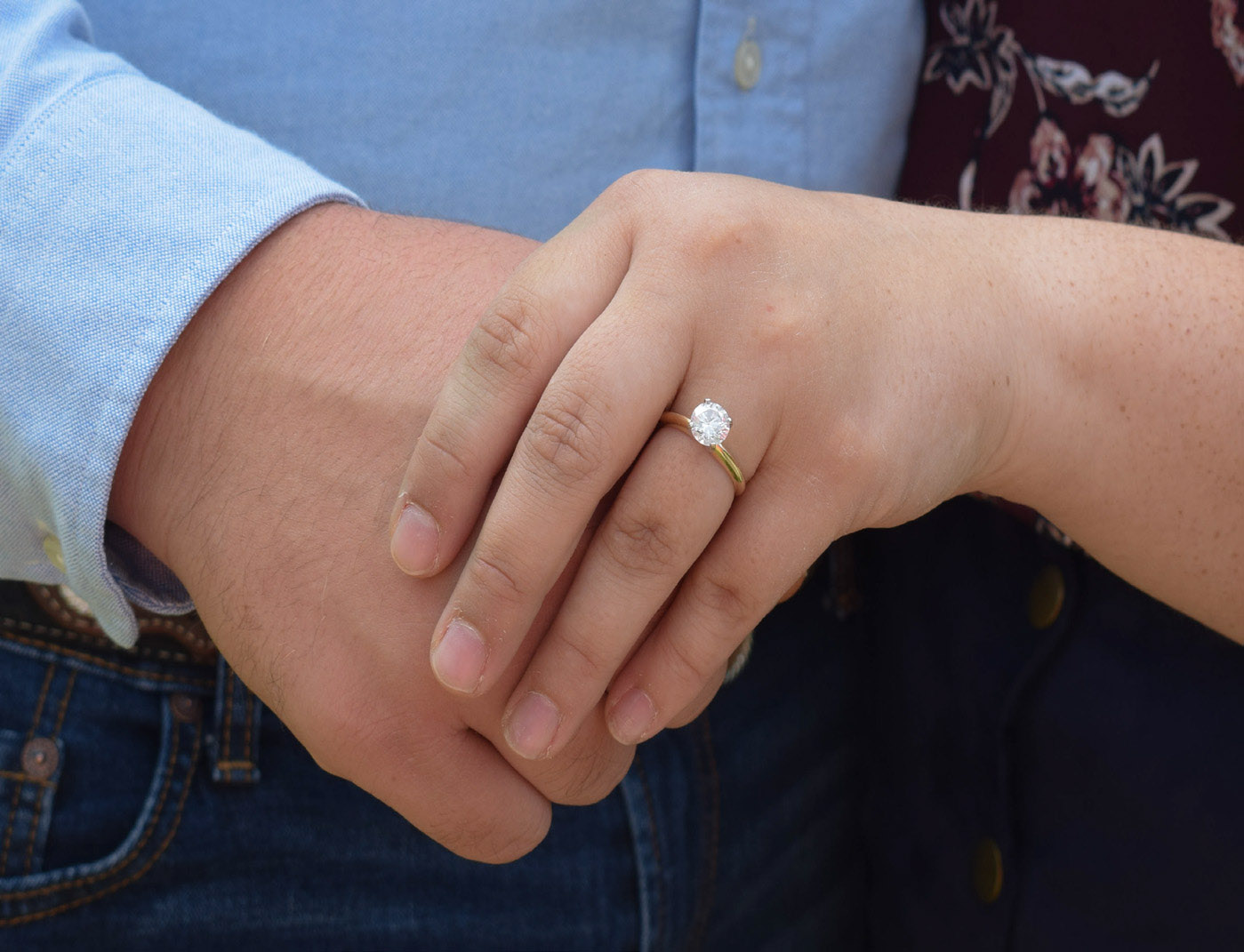 Not many people get to say they found the person they were going to marry while they were in middle school, but for Madison Hickey and Paul Hopkins, that's how their story goes. The couple first met in middle school in their hometown of Toccoa, Georgia, and grew closer through their time in high school. The two started dating right after graduating high school. Madison enrolled at the University of Georgia, and Paul enrolled in Georgia College and State University. Although they had moved over an hour away from each other, they made the relationship work.
While attending GCSU, Paul decided that he wanted to pursue a different career path. He transferred to Athens Technical College to pursue this new path, which also brought him closer to Madison. The two were now living in the same city and able to experience Athens and UGA together. Paul's family had been attending UGA football games throughout his entire life, but Madison had never been to a game. During her freshman year, she attended her very first game at Sanford Stadium with Paul. Since then, they have begun their own traditions around attending the games that they plan to continue in the future with their own family.
Madison and Paul continued their strong relationship throughout college, and Paul graduated in the summer of 2017 from Athens Tech. To celebrate Paul's graduation, his family hosted a graduation party for him at Urban Barn in Toccoa. After his mom gave her "commencement speech," Paul went up to take photos with her. Both of their families started to encourage Madison to go up and take pictures with them, as well. After fumbling over and forgetting the words he was trying to say, on Aug. 12, Paul asked Madison to become Mrs. Hopkins in front of their friends and family.
The proposal was a huge surprise for Madison, which was a hard task for Paul because he isn't good at keeping any kind of surprises from her. Although the proposal was a surprise, Madison and Paul knew beforehand that if they were going to get engaged, that he should shop local for a ring. Madison heard about Tena's Fine Diamonds and Jewelry through a couple of her sorority sisters, and she had seen engagement rings from the store in the past, so she knew that was exactly where she wanted her ring to come from.
A staff member at Tena's named Tammy helped Paul pick out Madison's dream ring. Paul spent weeks planning with his family and Madison's family to make their moment special. He was nervous about proposing in front of so many people, but he knew that's what Madison wanted, and Tammy's assistance with finding the perfect ring helped to make this important moment for him stress-free.
Paul and Madison knew their ring would come from Tena's because it was a local store in Athens, a city they have grown to love, but what made Paul's purchase a little more special was that the store is a part of the national campaign, Pray For Rain. The Pray for Rain campaign encourages engaged couples to "pray for rain" on their wedding day because if it rains one inch or more, the store will reimburse the couple with an in-store credit for the amount they paid for the engagement ring up to $5,000.
If it does rain on their wedding day, the couple thinks they will use the store credit to buy something nice for each other. But, if they don't buy something right away, they also have considered making a wish list and saving the credit to use for a special occasion. For now, the couple is focusing on Madison's graduation from UGA in May 2018 and planning their perfect wedding.
Tena's Fine Diamonds has been serving Georgia since 1965, and with four locations – Athens, Elberton, Hartwell, and Washington – the jewelry store continues to help couples like Paul and Madison make their wedding dreams come true. For more information about Tena's, please visit tenas.com.
Pray for Rain is offered at all four Tena's locations. The original purchaser of the engagement ring will be reimbursed with an in-store credit if the rainfall, measured by WSGC'S airport rain gauge, reaches one inch or more. The rain is measured within a 24-hour period on the day of the couple's wedding. If you are interested in learning more about Pray for Rain, please visit one of the Tena's locations.